Hi,
As a freelancer, as a designer, as a leader, as a HUMAN BEING, feedback is important in shaping how we grow. We both give and receive feedback pretty regularly and can be proud of what we hear or stung by what we've learned.
So, what if I told you that I was asked one question at the beginning of a feedback session that changed it all for me? A simple question that made it SO much better of an experience. This week, I wrote about that experience and how one thing Dan Mall said made me better at giving and receiving feedback in my professional, and personal, life.
​→ The one question that changed feedback for me​
​
Updates
I've updated the imagery for some of my cases, including more screens for the work I did with Summer Health and Loom. I even added this fancy background change depending on wether you're using light or dark mode. Next step is to write better descriptions for all cases!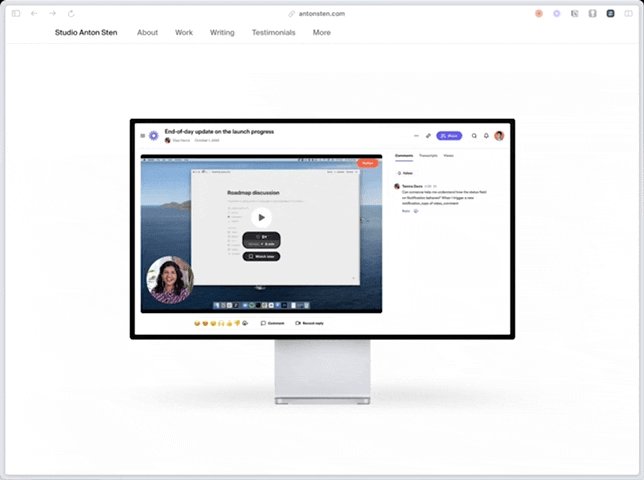 ​
Links
​The New Rules of Mobile Etiquette
"It is increasingly the norm to text before you call and ask the recipient if they're free to answer your call imminently or arrange a time to speak."
​
​Doing Strategy as a Product Designer
"It took me a long time to learn what "thinking strategically" looked like in practice. In hindsight, it held me back for several years earlier in my career. This is the guide I wish I had when I was younger."
​
​AI is about to completely change how you use computers​
"Agents are not only going to change how everyone interacts with computers. They're also going to upend the software industry, bringing about the biggest revolution in computing since we went from typing commands to tapping on icons."
​
Quote
"That family, flowers, and walks in the woods would bring me more happiness than cars, watches, and houses ever would."​
- "Reasons to Stay Alive" by Matt Haig